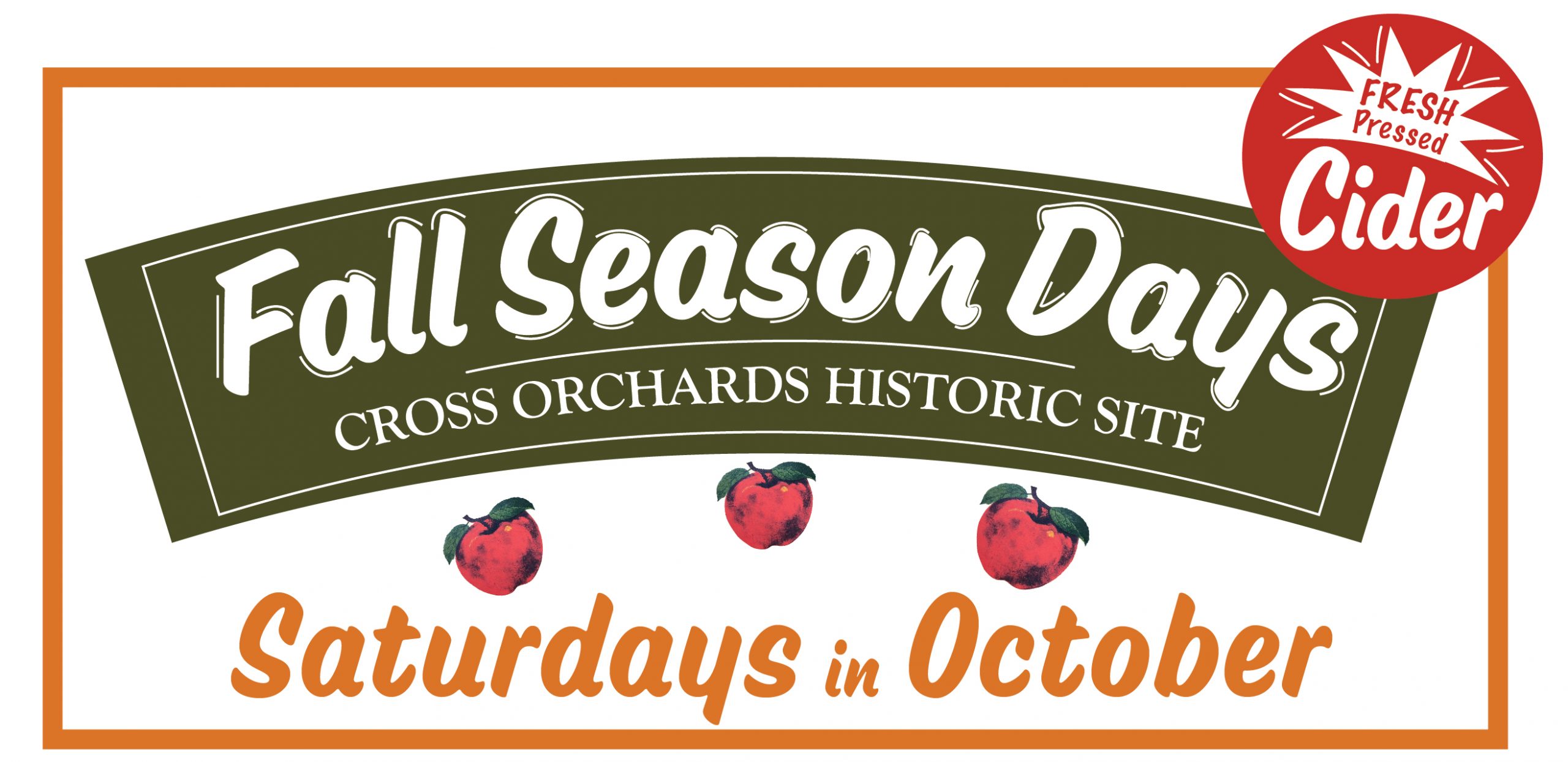 Thank you Grand Junction Federal Credit Union for sponsoring Fall Season Days
Thank you to Grand Valley Power for sponsoring Fall Season Days.
Join us at Cross Orchards to Celebrate the Fall Season. We are unable to offer our much anticipated Fall Day on the Farm this year, so we are excited to offer smaller activity days on Saturday in October. 
Farmer's Market 8 am- Noon 
Ride-on-Train & HayRides 9 am – 2pm (October 10th 9am-noon)        
Our Farmer's Market will continue with Food Vendors and Girl Scout's Activities. The beloved Ride on Train will be running along with Docent Guided HayRides with the 1940s restored Ford Tractor leading the way. Mountain Man Demonstrations, Model Trains, Woodworking Demonstrations will be taking place around the grounds to both entertain and educate. All this fun is taking place within Cross Orchards historic site's 24 acre grounds. Enjoy the charm of the 19th century while you shop for Fresh Pressed Cider among the tree the apples were grown in!
Craftsman Workshops
Ages 16 & up