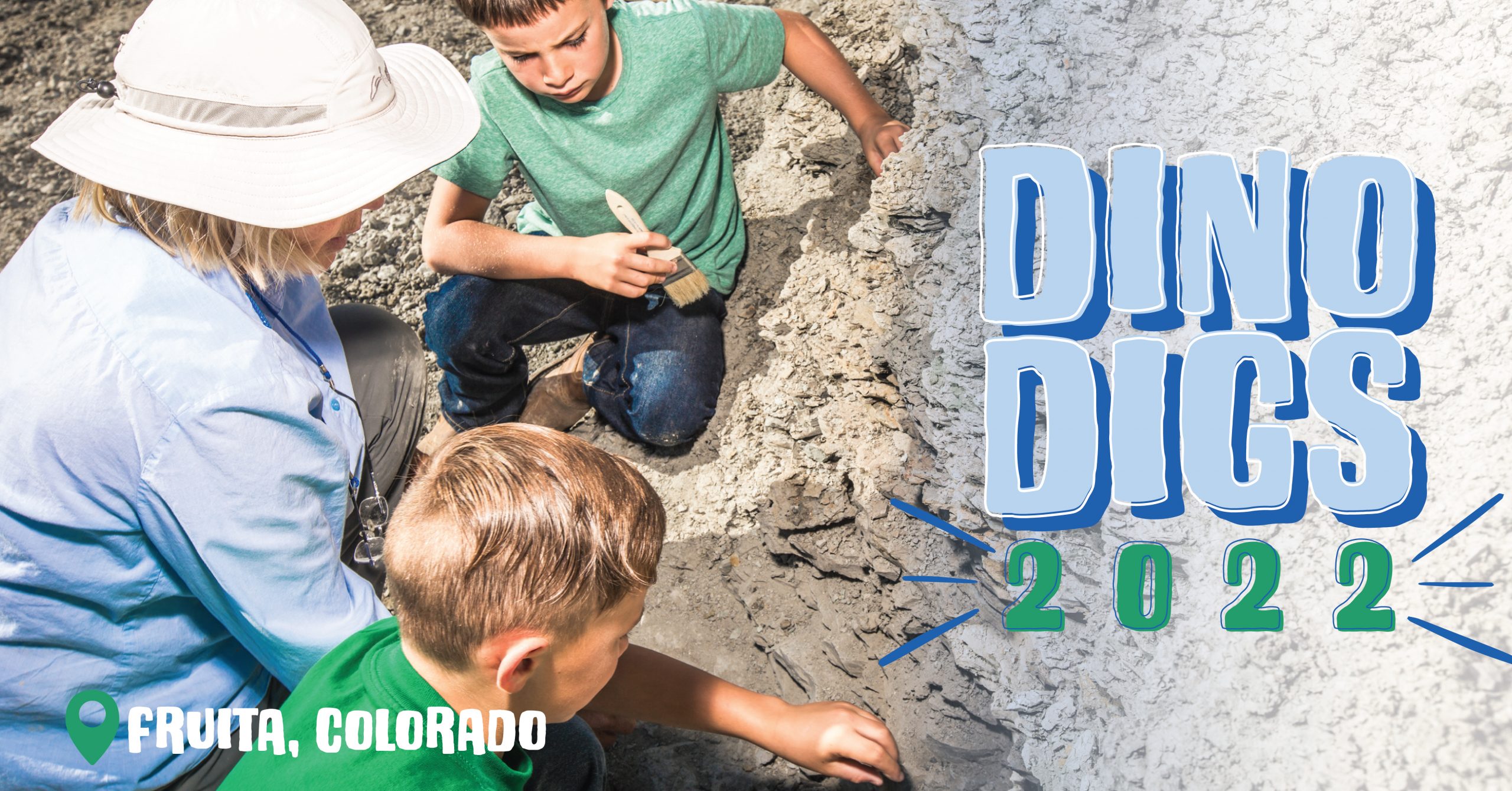 2022 Season Dates now open for registration!

Minimum participant age Half Day : 5 years old

Minimum participant age Full Day : 8 years old
Join the Museums of Western Colorado's Paleontology Division at the Dinosaur Journey Museum in Fruita, Colorado as we explore and discover the richness of this region's prehistoric past! 
More than just viewing sites, many of our expeditions are discovering new information about the ancient life forms that used to roam what is now Colorado and the American Southwest. Our very popular dinosaur digs and adventures include excavating, prospecting, hiking, rafting, touring, and prepping fossil specimens. 
We are family friendly, and a great vacation destination for future paleontologists. 
Please view the cancellation policy and medical forms below.

Frequently Asked Questions. Click the triangle to see the answer!