COVID-19 Update: We currently are  offering self guided tours & limited docent guided tours of the Museums.
We are requiring all school groups break into 10 people (9 kids & 1 chaperone). One group of 10 is allowed into the Museum at a time.

Please note reservations are required for all school groups visiting the Museum. Reservations cannot be made less than 2 weeks in advance.

Read through all information on this page and then submit a form at the link below to begin making plans.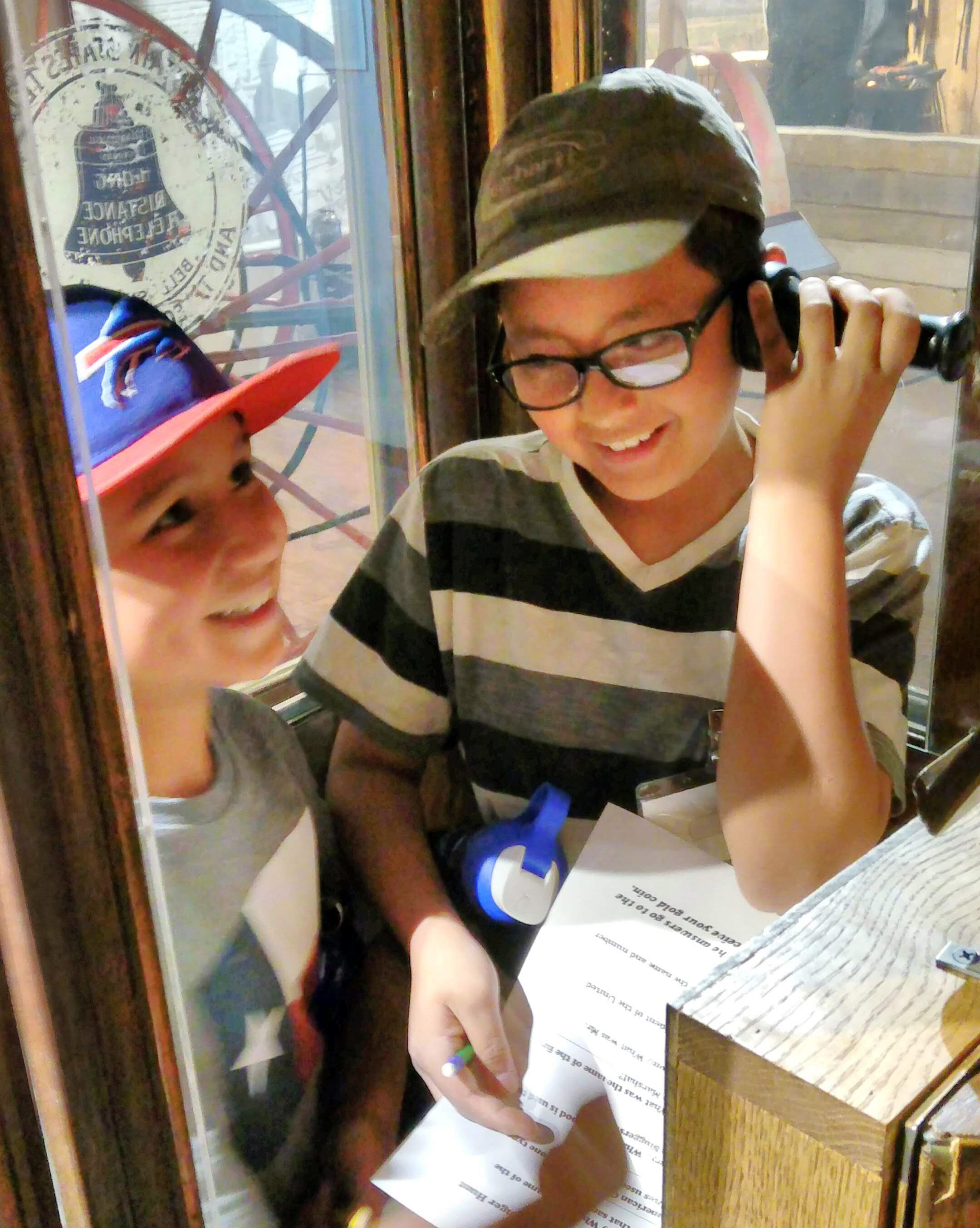 School Tour Prices
For all sites, payments must be made online prior to your visit.
$3.50 per student for self-guided tours
$4.00 per student for guided tours
We require one chaperone for every ten students (K-12 only).  To help with this, we include one free adult admission per every ten students (K-12). Additional chaperones are charged the group admission rate. Above grade 12, we include one free instructor admission.
Groups must be accompanied by teachers and chaperones throughout the museum for the safety of the students and the museum collections.
We are open to school groups year-round at all three sites! Please note the days and times available below:
Museum of the West:
Tuesday-Friday    10am - 3pm
Dinosaur Journey: 
Monday-Friday       10am-3pm
Cross Orchards:
May - October Tuesday-Friday       9 am-3 pm
November- April Monday-Friday  10 am-3 pm